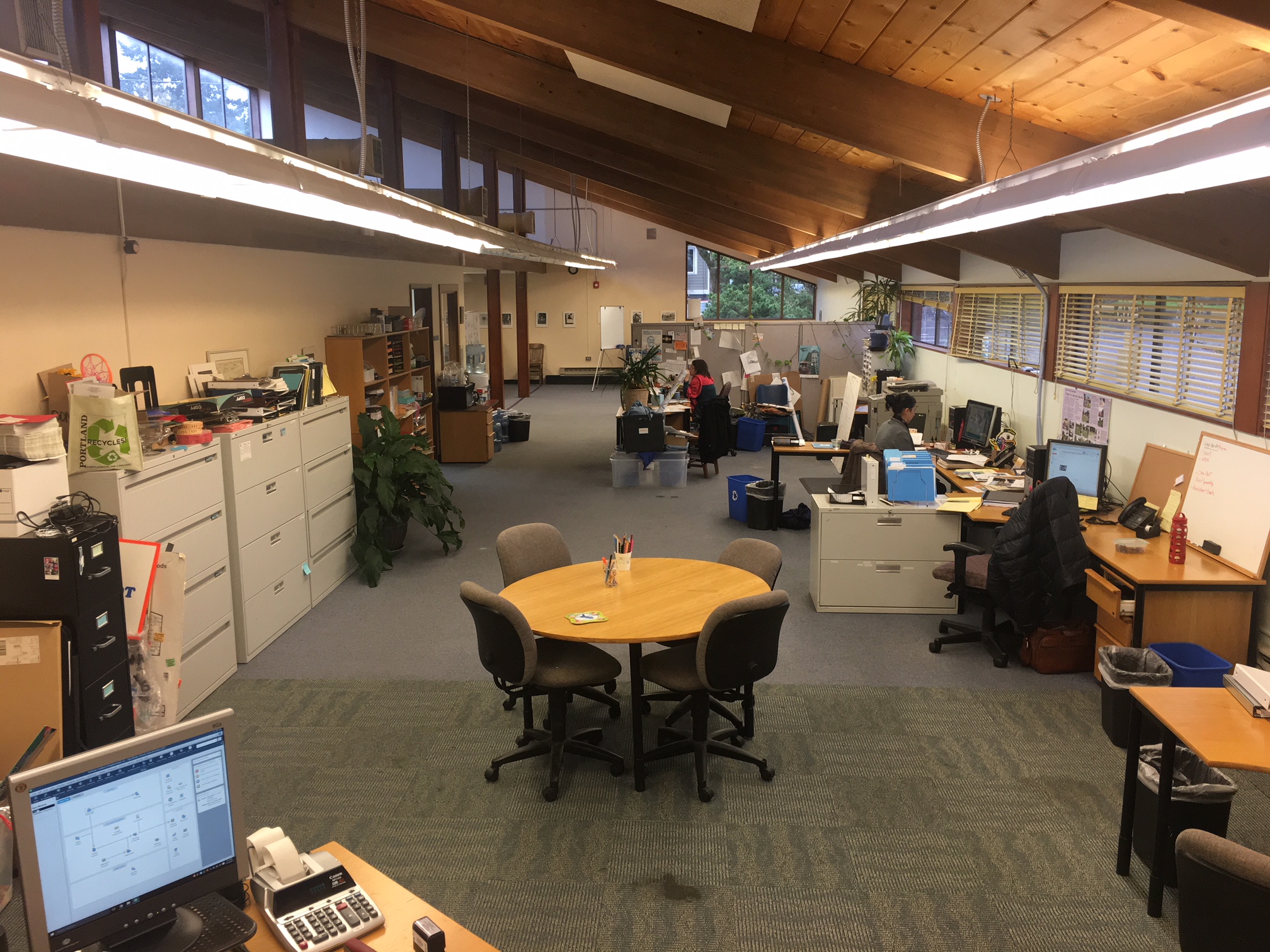 In the historic Martin Luther King Jr. Elementary Building.
In addition to running our operations from here, we make our facility available as a community space to hold workshops, events and more.
If you are an individual or community organization looking for a convenient space to hold meetings or host a workshop, contact us to schedule a meeting time, inquire about space availability, or with any other questions regarding our meeting space.
All arrangements are made at the discretion of NECN.
MEETING SPACE DETAILS
NECN has conference space that is available for use during regular office hours and after hours. The space has a maximum capacity of 50 people for a stand-up event, and about 30-40 for a sit-down meeting.
All NECN events and activities take precedence in the use of the space, and availability is subject to change.
To continue to provide resources to the community, NECN suggests a donation of $25.00 for use of the conference space from 1 hour to 4 hours, and $50.00 for use of the conference space from a 4 hour to 8 hour timeframe. The maximum use of the space is 8 hours.
Set-up and clean-up time must be calculated into the time the facility is needed.